Insights
What is your data value? Data monetization examples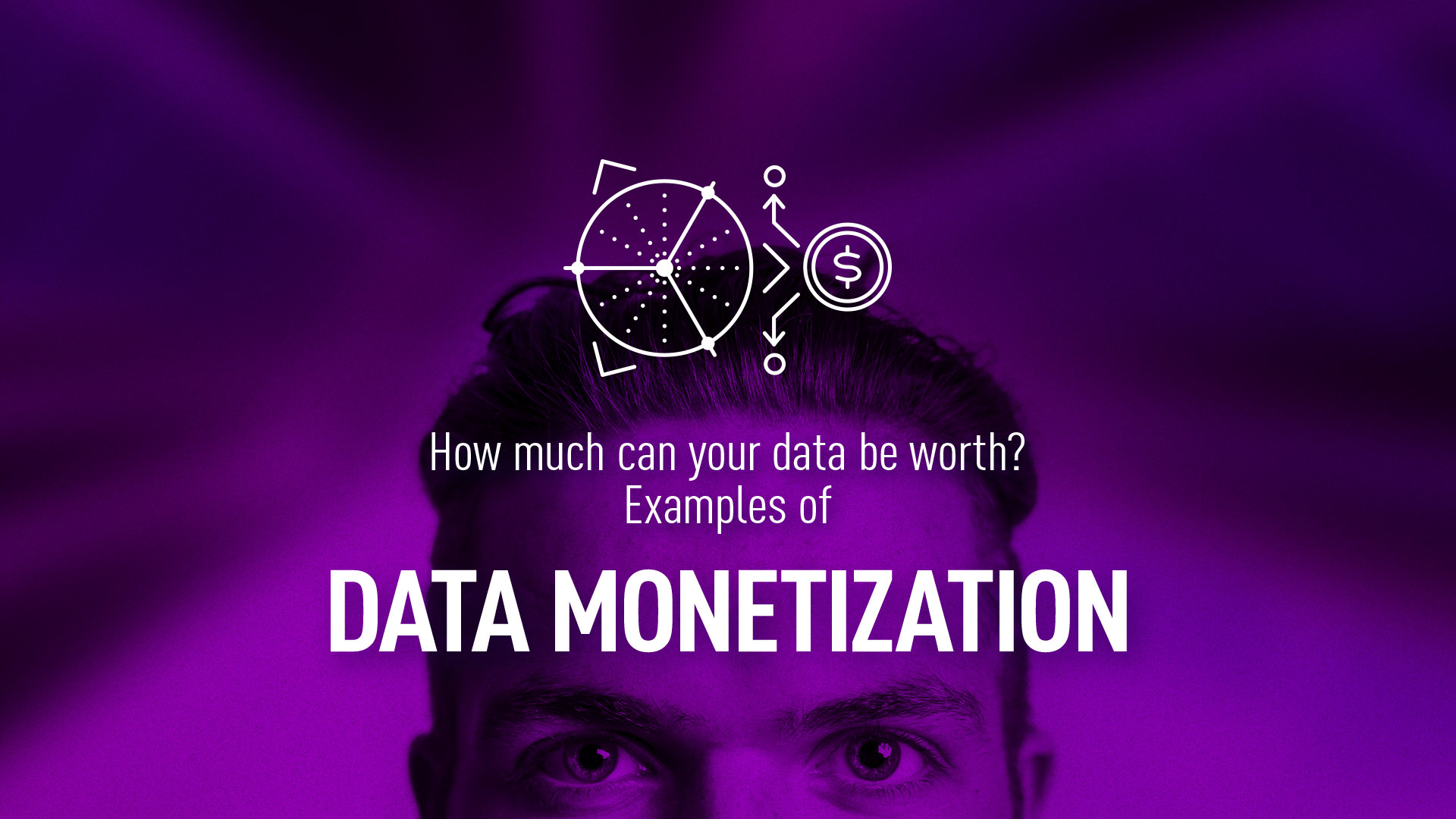 Can your company value its data? It's probably precious, but who can tell how much is it worth? The data value can grow every moment by gaining more insights about customers, selling it to other parties, or by producing more data on your company's own. Thanks to the below data monetization examples, we can make your business start treating information as an asset and gain benefits from taking its value to the maximum.
Data monetization use cases
We already mentioned it before, but we're going to say it over and over again – data monetization pays off. If you're a company that operates on customers' data, you probably know that already. But if you don't believe us, here are a few real-life data monetization examples of how companies can make profits from the analysis of data value.
Technological giants and their data production
Companies like Google and Amazon are known of platforms that make the shopping experience easier for customers around the world. You type the known address, and you search items for purchase. But there is more to that for the mentioned companies. They continue optimising their platform's experience through data, which they reinvest into their platform. Creating new data-based features such as reviews, suggestions and personalized content makes more customers come back to the platform. More customers mean more companies willing to promote their products through Google and Amazon enriched with data, which produces more data. Data production helps keep their platforms relevant.
Location-based analytics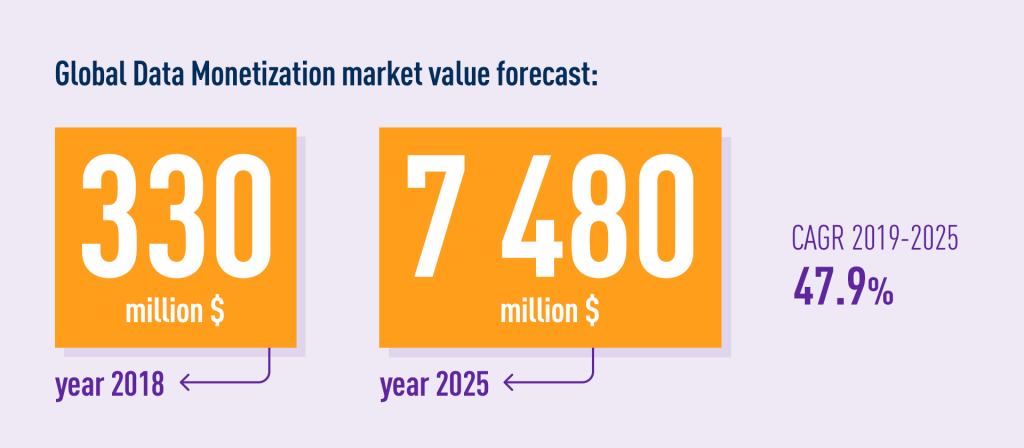 Data monetization use cases are all around us, and here's another piece of proof. Uber, one of the most popular ridesharing services, knows the location of its user's thanks to GPS but also based on their pick-up and drop-off locations. With users' permission, Uber may sell this data to other businesses. Other companies use this data to provide different vouchers, promotions or discounts that encourage consumers to spend money on their products. Now, with Uber Eats, it is even more visible. Personalized messages, with information tailored to the specific customer about the discount, help both businesses profit from it.
Targeting offers in telecommunications
Telecom players that have taken steps towards external monetization of data value, have done it through partnership models in B2B and B2C segments. In some cases, operators have also acquired start-ups for cooperation. One of the examples is the case of Telefonica. The company has engaged in partnerships with brands such as Linio, Heineken, and United Colors of Benetton. In 2017, it acquired leading UK geolocation data start-up Statiq. The start-up processes a large amount of location data to identify the places people visit and help with building consumer profiles. The gathered data allows advertisers to better target messages to specific users while also tracking whether the user visited a retail store after seeing a mobile ad. Brazilian banking and financial services company Bradesco was one of the first brands to test Telefonica's sponsored data offer. The brand wanted to drive customers to use its mobile banking app. The whole action ended up in success – the number of app users doubled to 400,000.
Are you interested in data monetization?
Reach out and see what we can do for you!
SMS marketing at its best
And last but not least, a bit different example of data monetization. Nevertheless, it also brought great value. On May 26, 2018, cyclone Mekunu hit the southwestern part of Oman. Reaching the Oman residents with a call to evacuation as quickly as possible became a matter of life or death. Omantel, the first and leading telecommunications services provider, decided to support local authorities, using one of the services from its portfolio. That's why the TASIL team redesigned the system at an unprecedented pace to meet the requirements resulting from a crisis. TASIL, using gathered data and real-time algorithms, managed to locate all people who were in the affected areas. Within three days, it had sent SMSes to 340,000 people saving people's lives. You can see that commercial (in this case – telco) data value can be worth even as much as people's lives.
A perfect tool for data monetization
With all the data monetization use cases gathered above, we can say definitely that this trend is around us in every way. So, is there the best idea on how to monetize it? That's a tough one to assume. We can always assist your company in your data strategy to see visible profits. Before that, to become more convinced about the whole idea of data monetization, check our simulator and see your data worth. The results may wow you!
We designed a calculator that can help with assessing your potential earnings in just two simple steps. Are you interested? Here's how to do it!
First, enter the number of opt-ins you have. What are opt-ins, you may ask? The number of people, your customers, that gave your company permission to receive marketing or sales messages.
Then, choose which type of revenue streams your company would like to use for monetizing the data. There are different types, like simple messages, dedicated offers within the app, mobile displays and more. The type of streams you can take into consideration depends on the business model you have.
And voila! Your company's estimated earnings in five years are ready. Of course, it cannot be taken with 100% accuracy because it varies accordingly to different factors. How about we make the amount even bigger?