Insights
Marketing platform in service of a higher cause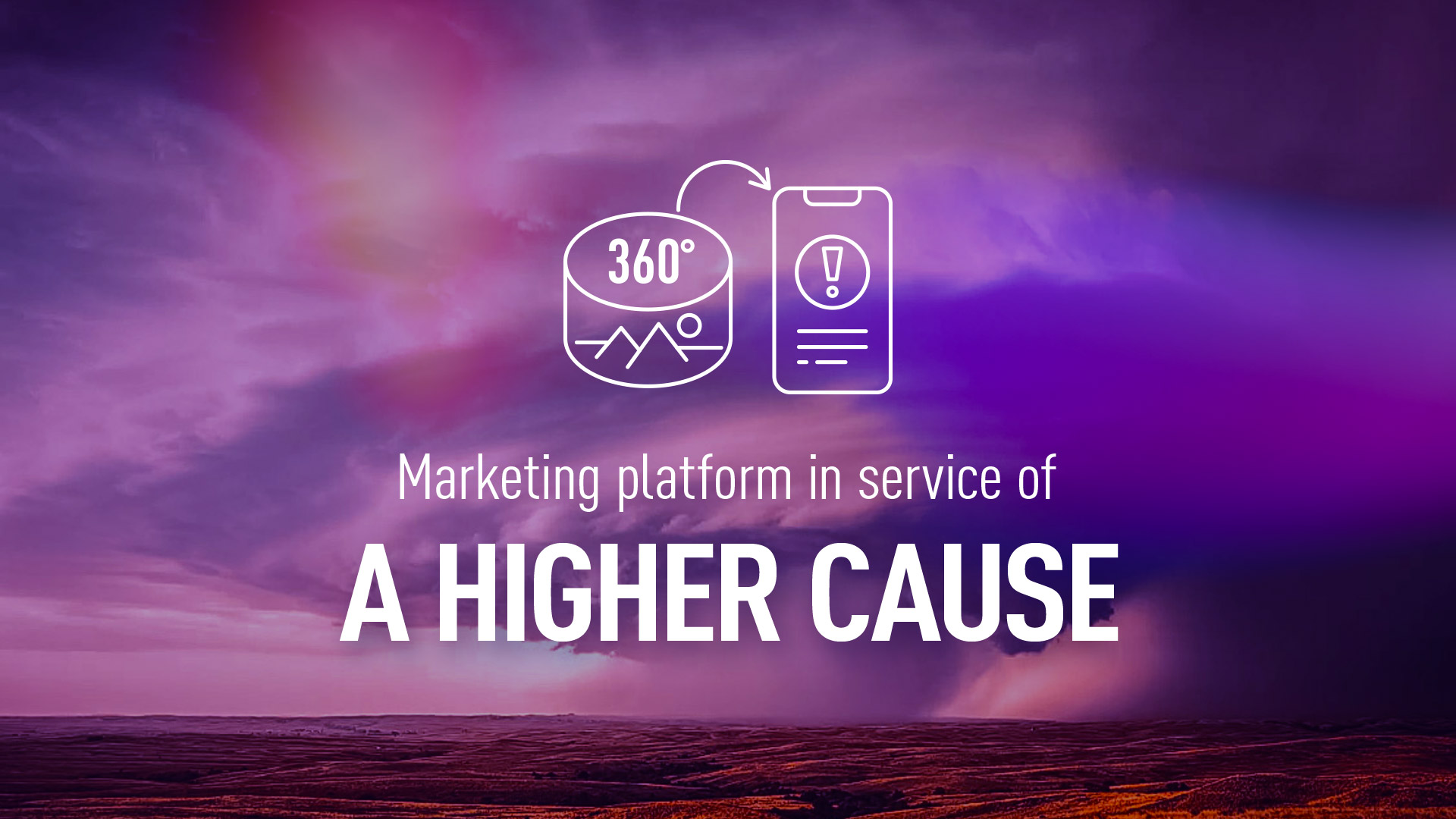 TASIL Oman had a chance to get first-hand experience finding the real value of Big Data and real-time marketing use in a slightly different way than usual. When a cyclone Mekunu had disrupted the peace and threatened the lives of thousands of Omanis, it turned out that Big Data is worth much more than Big Money.
In the digital era, every piece of information about the client is worth its weight in gold. One can imagine how valuable the resources belonging to telecommunications, banking, or retail trade are. Raw Big Data is not of great value, but properly processed data from various sources is very valuable. You may use it for optimizing business operations and business decisions, reducing time and costs, creating new product offers, determining the causes of failures, defects, malfunctions in near real-time or detecting frauds before they significantly affect the organization. When monetized, it may become another source of income. That is why more and more companies decide to implement technologies that allow to process and analyze data.
Big data driving effective real-time marketing
The results of analyses of large data sets, obtained from statistical systems, advertising, CRM or social media can be beneficial. It may be transformed within marketing into better price management in time, better use of advertising budget, getting to know customers and their preferences, precise adjustment of the offer to a specific customer, optimizing the path to purchase or reducing conversion costs.
TASIL is a concept that perfectly fits into a data monetization business model. It can be an online SMS marketing platform for effective mobile advertising. A perfect combination of Big Data and real-time marketing analytics, on which TASIL is based, makes it smart enough to know exactly who is interested in a product or a service, and when it would be the best possible moment to reach that person with the right offer.
The message customers receive, placed in the context of where they currently are, encourages them to take action here and now, on the spot. It may be visiting a store, buying, experiencing or doing anything they have been invited to, without the feeling of being spammed. This sense of adequacy and needs that are met exactly when they should be is invaluable to every customer.
Beyond sms marketing
It turns out that the properly processed data can be worth much more than a good advertising offer. How much is it worth, then? Well, it is priceless. It turns out that it can be worth as much as human life. Where does this statement come from? TASIL Oman had a chance to prove it when a cataclysm had threatened the lives of thousands of Omani inhabitants.
State of emergency
Having ravaged the Somali Peninsula, killing 50 people there, the cyclone Mekunu headed towards Yemen, where it caused massive destruction on Socotra island. Authorities announced a state of emergency there, and the services evacuated over 200 families.
On May 26, 2018, the cyclone Mekunu reached the southwestern part of Oman. It created a severe threat to 200.000 Omani living in the third-largest city, Salalah. As a result of damage done by the wind, blowing at a speed of 200 km/h and rainfall (three times the average annual sum), local authorities decided to close the Salalah International Airport, local power plant and seawater desalination plant. The administration warned Residents against floods, landslides and mudslides in the mountains and against approaching the coast. Over 10.000 people have been evacuated, and rescuers saved over 260 sailors. The Oman National Emergency Management Center and Public Authority for Civil Defence and Ambulance alerted inhabitants of the threatened areas to the cyclone Mekunu and its consequences.
Are you interested in data monetization?
Reach out and see what we can do for you!
It is challenging to prepare for the upcoming cyclone, especially for inhabitants of Oman, who do not often deal with similar situations. The last cyclone hit Oman in 2007. It caused $4 billion loss in Oman, 49 deaths in the country and 70 in the Middle East. In the hundred years, only 17 storms have swept through Oman. Therefore, reaching the residents, who are not used to similar crises, with a call to evacuation as quickly as possible, became a matter of life or death.
Make marketing work for the cause
The Sultanate of Oman's first and leading telecommunications services provider, Omantel, decided to support the activities of local authorities, using one of the services from its portfolio. TASIL seemed the most suitable since its operation is based on hyper-precise targeting, geolocation and real-time marketing. Nevertheless, TASIL, designed as an SMS marketing tool, had to be modified to be used as an early warning system.
Regularly, TASIL sends a maximum of one message per day to one recipient. Respecting privacy and not wanting to disturb the peace of the recipients it does not send SMSes at night. Meanwhile, the current situation required the system to send notifications to any person each time he or she appears in the affected area, regardless of the time of day and the number of notifications per day.
A race against the clock
Team TASIL redesigned the system at an unprecedented pace to meet the requirements resulting from a crisis. All operations did not take more than 3 hours. Omantel removed the restrictions from its SMS gateway, giving TASIL priority and enabling it sending text messages at full speed.
TASIL, using data from the local telecommunications operator, a geolocation filter and real-time algorithms, managed to locate all people who were in the area affected by the Mekunu cyclone. Within three days, it had sent text messages with warnings to 340.000 people meeting the criteria, while avoiding spamming the rest of the residents. Initially, messages with warning against the cyclone Mekunu and calling to evacuation received all people staying in the affected areas. After saturating the contact base, defined based on recipients' current location, TASIL sent SMSes to people who re-appeared in these areas.
Real-time data worth more than gold
TASIL had the chance to try itself out in completely unforeseen circumstances. It proved itself to be not only a great SMS real-time marketing tool but also an effective early warning system. Due to its data processing abilities, precision targeting also resulting in spam elimination, TASIL may be perceived as a future of warning systems saving human lives.