Insights
Customer data collection – generate valuable insights into your customers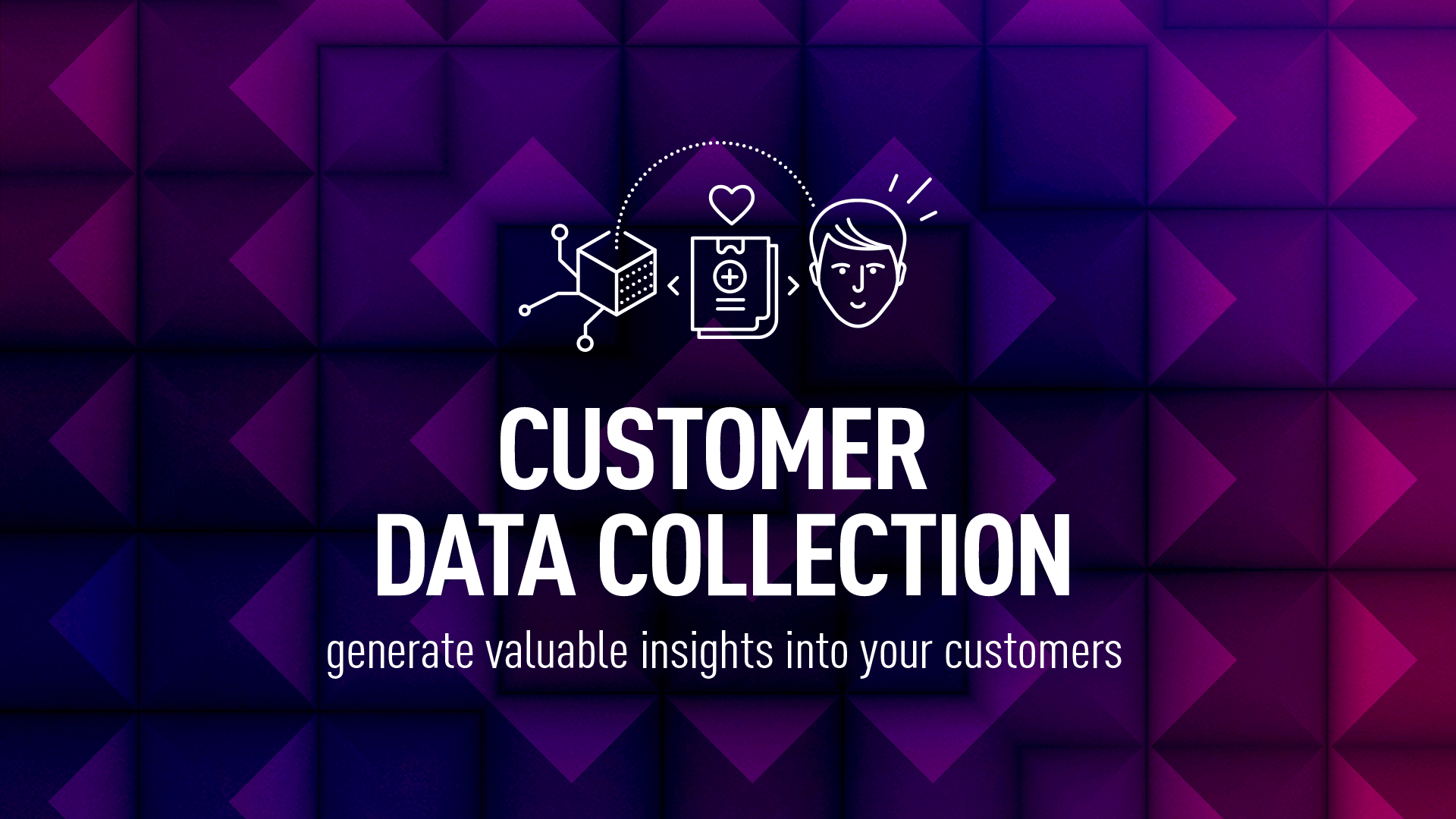 Data analytics is continuously increasing, and businesses that use it are benefiting by drawing new insights from it, constantly collecting and analysing various customer data. Customer data collection is and will always be a hot topic, but how to ensure you have valuable insights gathered in a privacy-friendly way?
What is customer data collection?
Customer data is the information customers can provide while interacting with businesses via the website, mobile app, social media channels, marketing campaigns, and online and offline venues. Data-driven organizations realize the importance of customer data collection and they struggle hard to collect the necessary information. Then, they use it to improve customer experience and optimize business strategy over time.
Quantitative data describes information in the form of numbers, quantities and values. It is numeric and measurable, thus very objective and has a reputation for reliability. This group includes the number of customers who bought a product, the product's rating or the time a visitor spent on your website.
On the other hand, qualitative data is more descriptive than numeric, thus less concrete and less easily measurable than quantitative data. It helps explain the "why" behind the information from quantitative data. Examples include an online review of a product or an answer to an open-ended survey question.
Besides those two main categories of data, we can distinguish four different types of customer data:
Personal data that is divided into:
– Personally Identifiable Information (PII), used to recognize an individual's identity, such as name, email address, workplace, or location,
– Non-Personally Identifiable Information (Non-PII), which is anonymous information and can't be used to identify any one person, such as IP address, device IDs, or cookies.
Engagement data that tells you how your customers interact with your brand. It includes information such as the customer's behaviour on the website, interaction with the brand on social media, and so on.
Behavioural data helps you uncover patterns that customers reveal during the purchase journey, such as purchase details, product usage, or users' heat maps.
Attitudinal data is focused on the feelings and emotions of customers about the brand and its offerings. It is mostly qualitative and subjective, so combining this information with quantitative data is best.
There are also various methods that allow businesses for successful customer data collection, such as web tracking, surveys, or monitoring social media activity. In our previous article, we introduced various data collection methods, so you can see which one will suit your company's needs best.
Are you interested in data monetization?
Reach out and see what we can do for you!
Customer data collection and privacy regulations
Because of how much customer data has been analyzed over the years, governments decided to introduce regulations to give customers more control and knowledge about how the data is utilized. Let's find out what are the most important consumer privacy regulations that must be considered while collecting personal information.
European Union General Data Protection Requirements (GDPR)
The European Union's GDPR is focused on data capture, storage, usage and sharing rules. What's most important is that GDPR regulation and compliance applies not only to European countries but also to any business that targets or collects the personal data of EU citizens. Companies that ignore GDPR compliance may face fines of up to 20 million euros or up to 4% of annual revenue, whichever is higher. Here is the list of the biggest GDPR-related fines that occurred since May 2018, when the regulation took effect.
California Consumer Privacy Act (CCPA)
The CCPA requires consumers to opt out of data collection rather than putting the decision on service providers. It also makes the proper state the entity to develop applicable data law rather than a company's internal decision-makers.
Virginia Consumer Data Protection Act (VCDPA)
On January 1, 2023, the VCDPA will go into effect. It will also focus on giving consumers the right to opt out of companies processing or selling their data. The VCDPA will also require companies to only store customer data that is relevant to their goals and delete that data once the goal has been achieved. Any companies to which the VCDPA applies must inform consumers about their rights and how to exercise them.
Canada's Consumer Privacy Protection Act (CPPA)
Bill C-11, CPPA was introduced on November 17, 2020. The law will amend the previous law, called Personal Information Protection and Electronic Documents Act (PIPEDA), by giving Canadian citizens more control over how companies handle their personal information, including the right to private action. It will also have more serious consequences for non-compliance. Currently, this law is still in draft.
Singapore's Personal Data Protection Act (PDPA)
PDPA came into force in 2014, but it was updated in 2020. It now includes a more rigorous consent framework and defined rules around international data transfers. With these changes, PDPA became one of Southeast Asia's strictest data protection acts.
Main benefits of privacy-friendly customer data collection
Collecting data about customers allows companies to make informed, data-driven decisions. By gathering more relevant and high-quality data, businesses are more likely to make good choices in various areas, such as marketing, sales, customer service, or product development. Some specific benefits of customer data collection include the following.
Identifying company's weaknesses
You can use customer data to learn where you need to improve as a business. Sometimes, this data is pretty straightforward. For example, if you launch a new product and receive only negative customer feedback, you know you have to make some changes. Other times, data is less obvious, and you can only determine the root of the problem by collecting data and digging into it. For example, if your website isn't converting after driving traffic to it, you need to analyze specific metrics to calibrate user experience.
Understanding customers better
Data is needed to help you identify who your customers are – for example, gathering enough personal data, like location, age, or gender, eventually allows for segmentation. From here, you can adapt your marketing strategy to target specific demographics with more personalized messaging, helping to attract new customers and increasing the customer lifetime value after that.
Predicting future behaviour patterns
Analyzing the collected data can help you predict future trends, prepare for them and react to them accordingly. For example, if you sell business software, you can see that people from various tech companies often have questions about updating their software. If you know this in advance, you can proactively offer support, creating an excellent customer experience.
Achieving competitive advantage
If you want to stay competitive, you have to collect customer data and put it to use. Your competitors definitely are aware of the power of data and are using it to make informed business decisions. The better methods you use, the more valuable data you can gain, and the more competitive advantage you can achieve. So, the first step is to choose the right platform.
TASIL – a secure customer data collection platform
TASIL is a perfect data analytics tool that allows you to collect customer data successfully. Not only it offers various methods to track your customers, but also it is done perfectly securely. You can choose from segmentation your customer database, gathering insights from surveys and making the communication more personalized to monetize the gathered data with ease.
If you're interested in our customer data collection platform, contact us!