Insights
Let's talk about Big Data security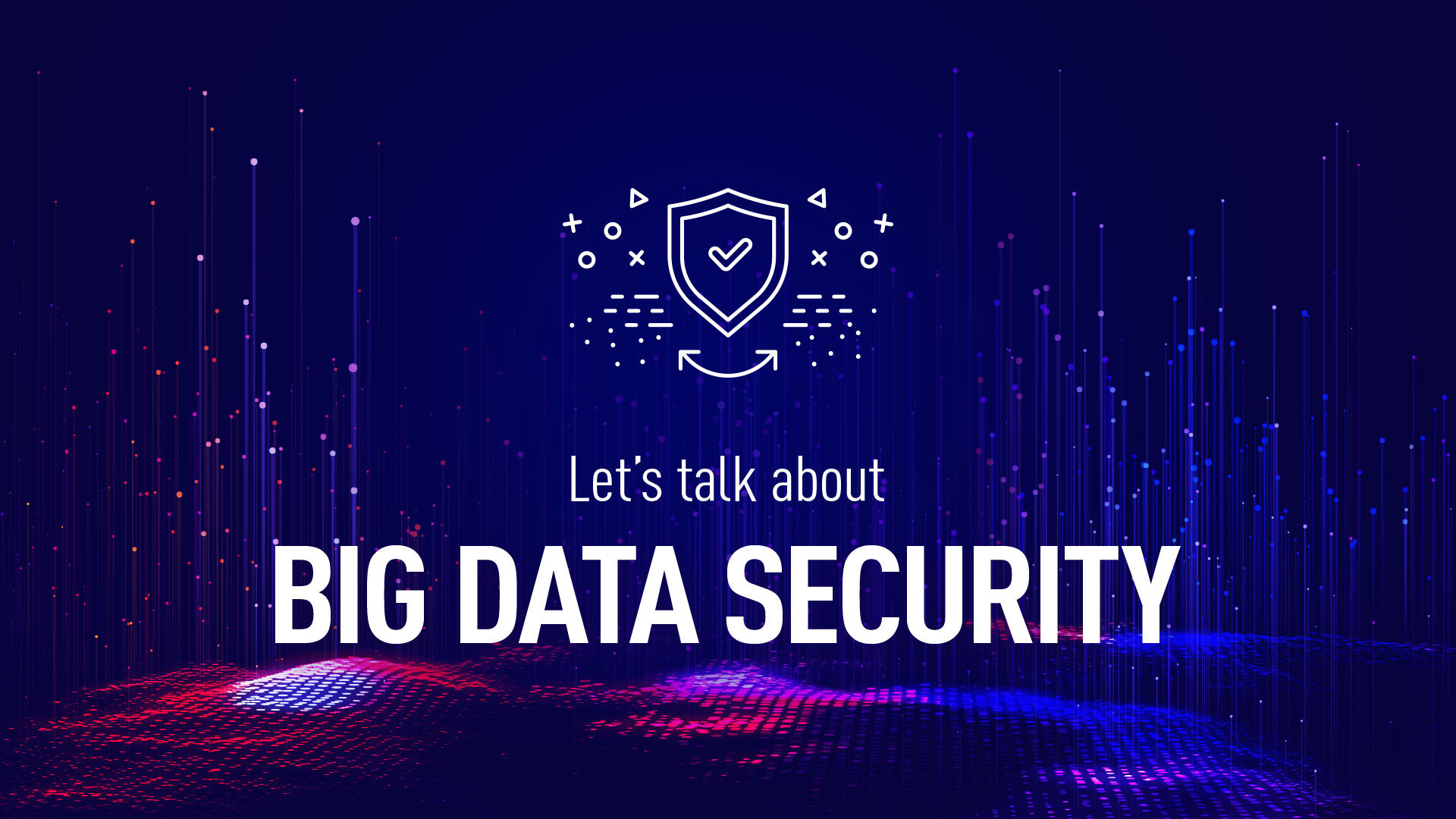 Big Data is a big topic nowadays, not only for the major companies (because they knew for a while that it would be an essential matter) but also for the smaller ones. Gathering, processing and sharing large amounts of data is inevitable these days. But the issue of data breaches and security is still in its infancy. The GDPR was just the beginning of changes in this topic. What can be done to make sure that our data is going to be safe?
Data breaches and other risks
With major data breaches from the latest years, such as Panera Bread, Facebook, Marriott Hotels or Yahoo, many experts are searching for a way to solve the Big Data security issues that led to these events. Companies have a big responsibility to handle and process their data so that their customers and employees feel safe. They also have to design databases that support safety solutions and make them easy and accessible.
Data breaches are scary. They can happen at any time, to any company or even the most trusted institution. Hackers take advantage of different loopholes to steal customers' most personal and sensitive information. While companies can't foresee an attack, they can certainly take steps to protect themselves.
GDPR and its impact on data security
The General Data Protection Regulation (GDPR) which has been in effect since the 25th of May 2018 was introduced to give people control of their personal data and create a unified level of data protection across the EU. This regulation has significantly raised the level of awareness among European businesses about data breaches and the need for their protection. People are more conscious of their data privacy, which also brings companies to take data security more seriously. Most companies started allocating personnel and resources to data protection. Previously it wasn't such a priority to them.
Organisations with existing security programs could quickly achieve GDPR. Yet even now, there still seem to be problems for companies when becoming compliant. With so much pressure put on meeting the requirements, many companies were overwhelmed by demands on what they had to do. GDPR introduction may have also resulted in many businesses taking a more relaxed approach, which occurs in less effective data security.
The risk of data sharing
Big Data can be seen and used on almost any stationary or remote device. This easy access to data requires additional levels of security to ensure that the data won't intercept. Unfortunately, many companies rely on cheap VPNs or lifetime subscription services that do not provide monitoring. A trustworthy private network provider will monitor all data and devices at all times to optimise the additional layer of security, both internally and externally.
Companies also need to remember that customers have to realise and accept the benefit of processing and sharing their data. Consents are granted voluntarily in exchange for relevant services. That means that for example, people will permit to receive a personalised marketing offer every two weeks or to have their data used for location-based services.
However, they will also need to provide consent for collecting information about special promotions. For all companies that rely on data gathering, it is necessary to be transparent and upfront about their use of data. They have to be straightforward with the customers and let them know how their data is used.
Secure data monetization and its privacy
When talking about data processing and sharing, it is hard not to mention data monetization. Data is now commonly recognised as the most crucial resource in the world. That means that it is now time to modernise how companies manage data. After this, it should be easy to participate in future data exchanges when they emerge. If companies choose the right strategy for data security, it can be genuinely beneficial.
Are you interested in data monetization?
Reach out and see what we can do for you!
The first step is to select a data platform that allows your company to monetize the data and manage risks. The endgame is to lead your industry to achieve the maximum potential from your data assets. What you do today will help you determine how to protect your data and derived data assets from competitors. Therefore, adopting a solution that easily enables secure storage, analysis, and exchange of gathered data is crucial.
Approach to Big Data security
Big Data security requires a well-thought strategy. While handling large amounts of data, Big Data security risks become a real concern. A comprehensive approach should focus on the following:
Visibility into all data and interactions
Data classification
Application control
Thorough data control and encryption
Web application and cloud storage control
Trusted network
Monitoring of users' access.
Many enterprises have slowly thought of different solutions, each with points from the above list. Most did that because of GDPR, but it's a start! However, the best approach to Big Data security integrates these capabilities into a unified system that covers all these points.
TASIL is an example of a data security solution
TASIL is a great solution to all issues connected with data security. The platform provides best-in-class capabilities for digital information management, enabling easy, collaborative and secure processing of any information assets. You can monetize your data while preserving your customers' privacy and identity.