Insights
Real-time action – SMS alerts campaign in Oman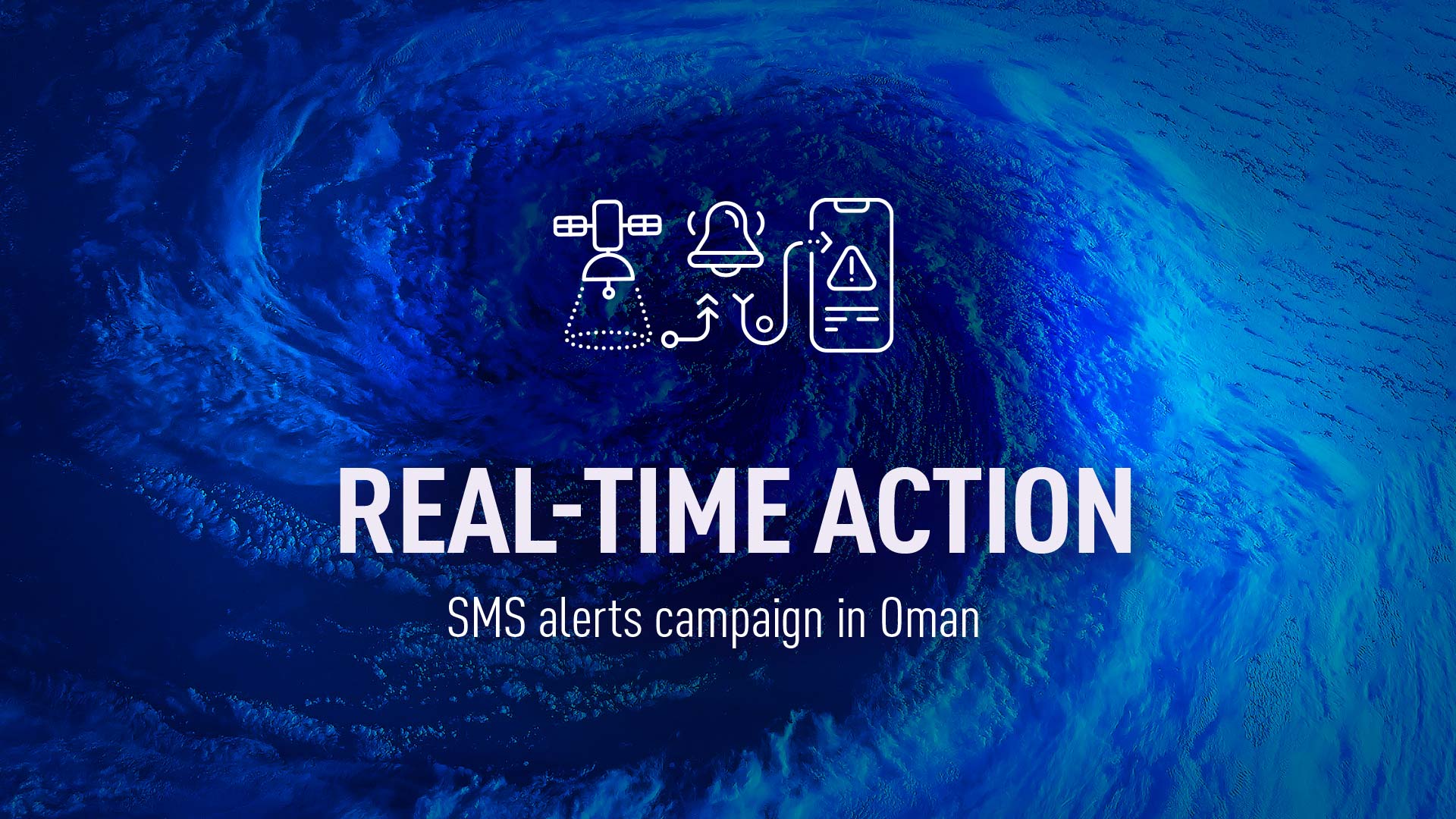 Making our solutions useful during difficult times is what truly makes our work meaningful. During the recent cyclone "Shaheen" crash in Oman, we also needed to act quickly to succeed. TASIL was once again used to serve a noble cause – to reach people from dangerous areas with SMS alerts sent by the National Committee for Emergency Management.
The dangerous outbreak of cyclone Shaheen
Tropical Cyclone "Shaheen" crashed into Oman on Sunday, the 3rd of October, with intense winds and heavy rain. It caused flooding streets, prompting evacuations from coastal areas and delaying flights to and from Muscat. The cyclone was carrying winds of between 120 and 150 km per hour, throwing up 10 meters of waves and bringing up to 500 cm of rain in some areas, raising the risk of flash floods. Through their strong and longstanding partnership with Omantel, the National Committee for Emergency Management (NCEM) immediately capitalized on TASIL's unique service to send alert messages to people in dangerous areas.
As the cyclone appeared on radars on Friday, the Omani authorities needed to act quickly. First, the National Committee for Emergency Management turned to Omantel, as their main telecommunications provider, to assist in sending the message to people in dangerous areas. Then, we were asked to step up.

SMS alerts during the state of emergency
TASIL usually serves as a marketing platform with unique real-time location value. Businesses use it to send messages to their customers that are to arrive at the right time and place. This time we had to use our solution differently – as an SMS alerts platform during a state of emergency.
SMS alerts are messages sent automatically to subscribers who wish to receive text messages from a government, both urgent and non-urgent, to large groups of people simultaneously. In situations where every second counts, the mass notifications system sends SMS alerts out to people fast. And this was the situation when we needed to act quickly. TASIL is a platform that enables all SMS alerts needs across multiple channels and any device. It is secure, always available, and can send the right message to the right people, no matter what the emergency.
Campaign to serve Omani people
Omantel supported government activities with the help of TASIL. It wasn't the first action of such type – we had the opportunity to support the people of Oman when cyclone Mekunu threatened their lives in the Dhofar Governorate in 2018. Because of our previous cooperation, we had a ready-to-use system that allowed us to send notifications to any person from the affected areas, regardless of the time of day and the number of notifications per day.
TASIL, using data from Omantel, a geolocation filter, and real-time algorithms, managed to locate all people who were in the area affected by the "Shaheen" cyclone. We created two messages that we sent during our campaign held on the 2nd and 3rd of October. On Saturday, we decided to reach people from coastal areas of the Governorate of Al Batinah North, Al Batinah South, Muscat, Ash Sharqiyah South, and Ash Sharqiyah North requesting them to evacuate their houses and move to the nearest shelter centre. Also, we sent an alert on Sunday to citizens from less endangered areas about the necessity to stay home because of the weather conditions. The National Committee for Emergency Management sent SMS alerts in five language versions – English and Arabic in general, Bengali, Urdu, and Hindi to people targeted by their nationality. We sent over 750 000 SMS alerts on Saturday and nearly 600 000 on Sunday.
Dr Yousuf Al Hinaai, ICT General Manager at Omantel said: "We, at Omantel, always work to make people's life easier, more productive, and more aware. By using the latest technologies, such as TASIL which is used originally as a marketing tool, we were able to provide all the necessary support during emergencies, and "Shaheen" was no exception. In no time, we were able to send more than 1,300,000 SMS to alert people and advise them to take precautions and stay home and we were able to target people in the most affected areas despite the severe weather conditions. We are proud that we were one part of collective efforts to save lives during such a difficult time, and we will always continue to do so"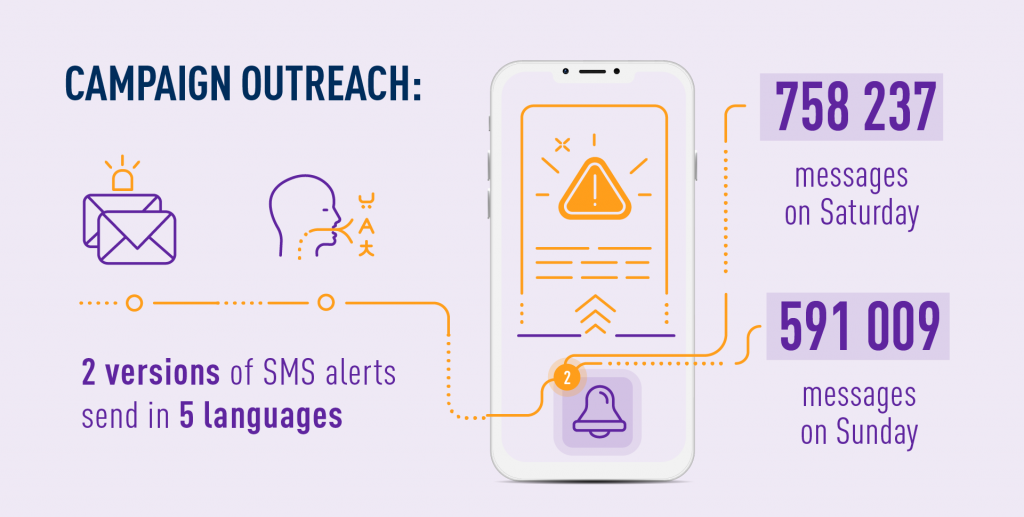 TASIL – a real-time solution for SMS alerts
TASIL once again had the chance to prove itself in completely unforeseen circumstances. It is not only a great real-time marketing tool but also an effective SMS alert system. Due to its ability to process data, target people based on selected filters, and avoid spam, TASIL can truly become one of the solutions that support people in times of crisis. Creating useful solutions during difficult times proves that our work is important.