Insights
Best data collection methods for improving your customers base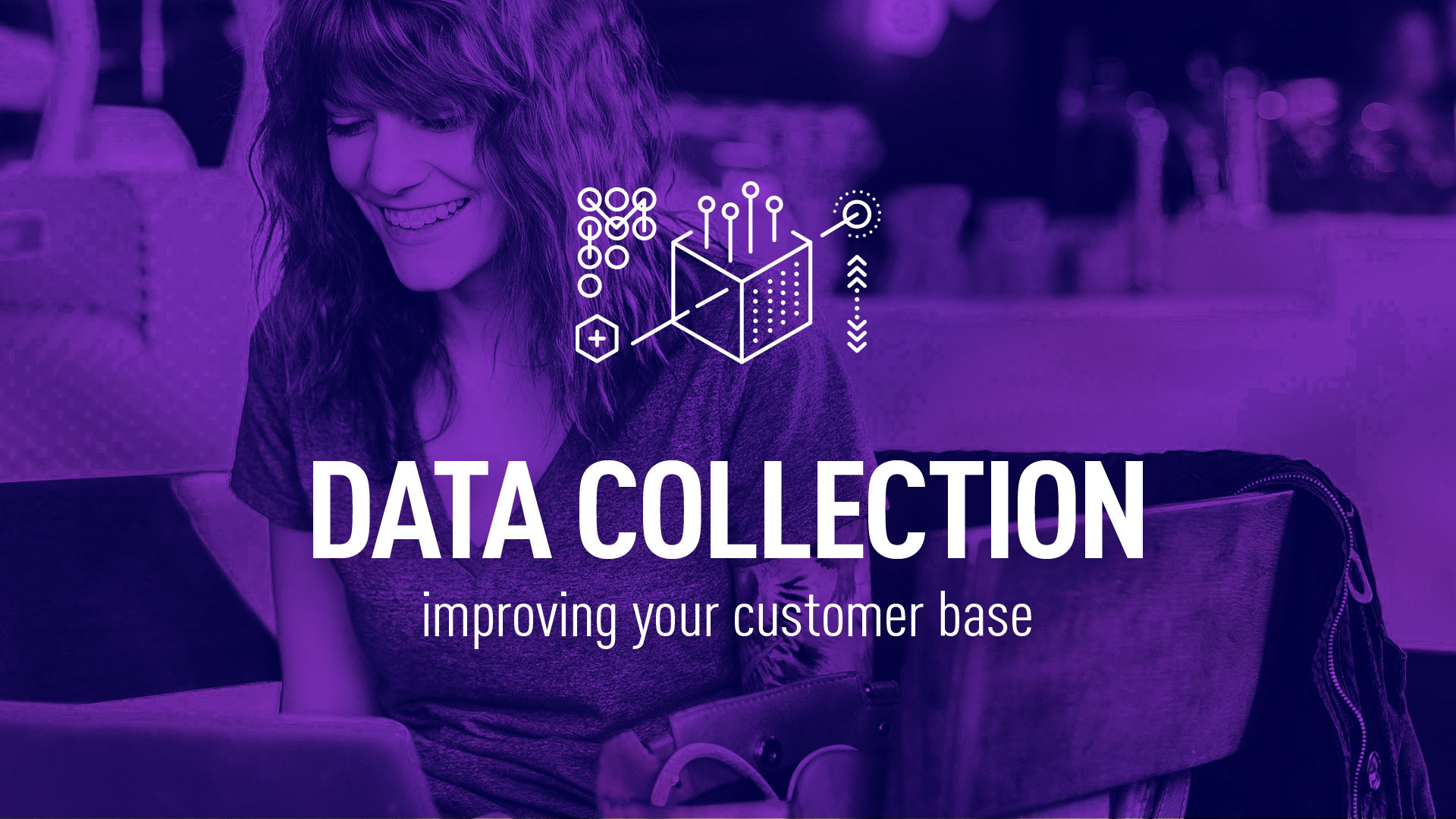 Data is one of today's most valuable resources in business. Collecting information about customers allows companies to understand their interests and needs better. There are a variety of methods for collecting data, and it's hard to choose the best one. That's why we are taking the time to introduce you to this topic! Get to know the best data collection methods and decide which one is best for your organization.
GDPR and the risk of data collection
The whole data collection can be a risky topic, especially when thinking about GDPR and other regulations. Privacy and data security, what are the differences between public and private data – these are the questions that occurred after this law started to be in effect. What are the risks that we should consider while talking about data collection methods?
The most important thing to remember is that GDPR is giving more power to people when it comes to sharing their personal information and allows them to decide which data they actually want to give to companies. They have definitely more knowledge about this topic.
What can be done to require information about your customers' behaviour and still be in compliance with GDPR?
Be more committed – take the responsibility that comes with handling any kind of information given to you and respect the rights of your customers,
Be more transparent – you need to be clear about what are you going to do with the collected data of your customers,
Ask for permission – always ask your customers if they agree to share any information with you,
Gain knowledge – continuously analyze the data you manage, how you gain it, whom you want to share it with, or which security measures you have applied to achieve it.
The study conducted in the UK regarding different consent-gathering experiences showed that respondents were prompted to mimic communications with websites about how their personal information could be collected and used, and behave as if they were giving permissions for that website. Companies were able to model some different scenarios and understand how consumer behaviour is likely to change, based on consumers' understanding of data privacy. Now it's clear that companies will need to rethink how they approach permissions and start listening to consumers more before taking action.
Data collection methods
If you already know how to collect data accurately and what you can achieve with it, now it's time to learn about the most popular methods of data collection. Each one can be applied to meet your goal best, but you can also mix them up. Results are always satisfying!

Surveys
Asking direct questions to your customers is probably one of the most popular, and also an effective method of gathering data. Web-based surveys are definitely quick and easy for the respondents. They usually have limited answers to choose from with a few open questions. Such a secure form of questionnaire sometimes leaves no place to share the actual thought of one customer or his in-depth impression.
Interviews
A one-on-one interview is probably the most personal method to choose from. The interview is ideal when you want your data analytics to be in-depth. It allows you to ask specific questions, and if the answer is not clear enough, you can always follow up with another question. Unfortunately, the results of such interviews are at the risk of being generalized based on conclusions, and it shouldn't be done. 
Focus group
Focus groups are basically the same as interviews but are conducted in a group. Ideally, the focus group should have between three to ten people maximum, plus a moderator. The general idea of a focus group is that each participant can share the opinion, but it also leaves a place for discussion within the group. Thanks to such a method, you can get highly detailed data from representatives of different target groups. But it also lies in the hand of the moderator to control this type of interaction, as well as trying to keep the results qualitative and measurable. 
Online tracking
Your website or app is the perfect tool for collecting data about customer behaviour. Each person that visits your website automatically creates the data. Therefore you have access to information about how many people visited your site, how long they stayed, what they clicked, and where they got lost. Tracking customers' behaviour allows you to have greater insight into their preferences. You can track not only customers' behaviour but also their transactions. What they bought, what they were interested in, what they left in the basket – all this information helps plan your business strategy.
Marketing analysis
Another data collection method is through your marketing campaigns. While conducting a campaign, you use a chosen channel. It analyzes data about profiles of people that clicked on your ad, how many times they did it, at what time, on which device, etc. This method provides you with the best feedback about profiles of people who were actually interested in your advertisement.
Data collection is a process of gathering and measuring information on variables of interest, in an established systematic fashion that enables to answer queries, stated research questions, test hypotheses, and evaluate outcomes  
Monitoring social media
Thanks to the power of social media, you can gather as much data as each person decided to share publicly. Collecting data about their interests, hobbies or followers can give you a better understanding of your target audience. You can also monitor how many times your company was mentioned or looked for on social media. Many social media sites will also provide you with analytics about the performance of your posts. This is a perfect use of the third-party data, that can give you precious customer insights.
Subscription and registration data
Signing up to your email list or rewards program almost always requires providing valuable customer data. It is also done with the customer's permission. The main benefit of such a method is that your leads are more likely to convert. They have already shown an interest in your brand. You just need to remember that asking for too much can discourage people from joining your subscription, but if you're not asking for enough your data analytics won't be as valuable.
Are you interested in data monetization?
Reach out and see what we can do for you!
Monitoring in-store traffic
If you have a store, you can also gather customer insights from monitoring the in-store traffic. You can have a traffic counter on the door, so it will help you keep track of how many people come to your store during the day. It will also give you the information on your busiest days and hours are. You can also install security cameras or sensors that will follow your customers' within the shop. It will provide you with data about the most popular part of your store.
Why we should collect data?
As mentioned before, data collection is essential. No matter which area of business you represent, the collected information can be of use to help you understand your customers' behaviour. What are the main benefits of collecting the data?
A better understanding of your customers
First and foremost, if you gather data, you get to know your customers. You get all the information required to provide the best experience they need. Of course, it is nearly impossible to get to know every one of your customers personally, especially if your business is large or runs online. But the more information you have, the better you can understand them, and the easier it will be for you to meet their expectations.
Data collection methods help you to improve your understanding of customers' behaviour, their interests, and what they want from you as a company.
Easier identification of areas for improvement
Gathering data may also help with identifying which areas of your business need improvement. How? By looking at transactional data, you know which of your products are the most popular and which are not.
Data collection methods are also helpful when it comes to identifying opportunities for expansion. If you analyze your customer data, you can gain valuable customer insights to determine your true potential. You can choose to launch a new store in a given area and put a personalized advertisement or discount that can focus on your current customers.
Prediction of future trends
Following the newest trends is what keeps any business going. It would help if you kept an eye on the ball. The collected data analytics makes it easier and gives you more time to be prepared.  
Are videos getting more popular than text? Use it. Are people more eager to share their thoughts on your fan page than in emails? React to it. The black colour is now leaving shelves for more colourful clothes? Take notes. Information is all around us; you just need to focus and make use of it.
Data collection methods even help you make predictions based on the individual customer. By using information that may be important to your customer, you can proactively offer support that increases his customer experience. 
Better personalization and targeting
As mentioned in previous articles, targeting and personalization are an important factors when it comes to customer care. None of those techniques can be executed without the basis of data analytics. Thanks to the information gathered you can tailor any message, ad, or any type of content to each customer's personal preferences.  
Targeting is not only useful in the case of individual customers but also in the case of a specific group. By gathering data about your customers, you can adjust your message so that it is more suitable for your target group.
TASIL new data collection method
TASIL has been a perfect data analytics tool since the beginning. However, we have updated it recently with new functionality, and now we've got one data collection method covered!  
Surveys are what can help TASIL clients get more customer insights about their behaviour and their preferences. It would help if you simply told us what you want to measure and we're going to prepare a specially personalized survey for you to send your customers. Adding the functionality has broadened TASIL's client base and increased the interest in Big Data-based real-time marketing platform.