Insights
Switching banks in the era of Open Banking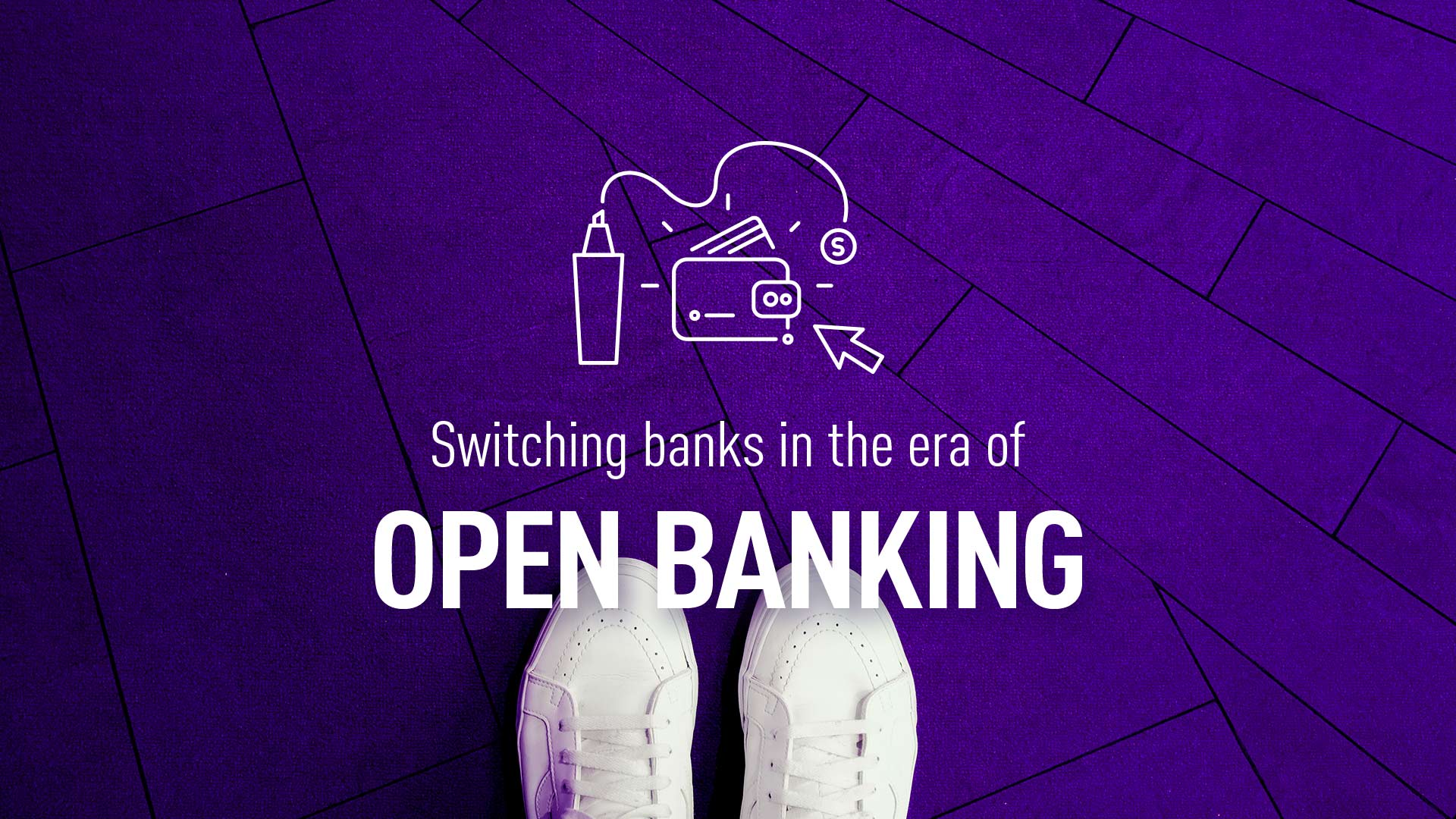 One of the main reasons why millennials make the decision to change their banking provider is the availability of innovative online solutions. They want more personalized offers and the feeling that they are important and appreciated as customers. That's why your customers are interested more and more in open banking. As a financial institution, take advantage of new technologies and knowledge about your customer needs and preferences. Focus on accurate, real-time, Big Data-driven communication with the young generation – this is what they expect.
Until recently, changing a banking service provider has been a rare occurrence. Customers were discouraged by tiresome procedures and bureaucracy. Only outrageous customer service, horrendously high fees or very specific life events could make them switch banks. The reasons why customers decide to move their money to another bank have changed over the years. In the past, the reasons were mainly related to changes in the customers' personal and professional life – in most cases resulting from moving to another city, marriage, divorce or changing jobs. Nowadays, the reasons for switching the bank account provider are different and the probability of making such a decision is much higher.
Resonate has conducted research on the reasons for changing banks in the USA. It shows that one of the main reasons is innovation and looking for open banking providers. Among the surveyed Americans, 5.6 million plan to switch banks in the next 12 months.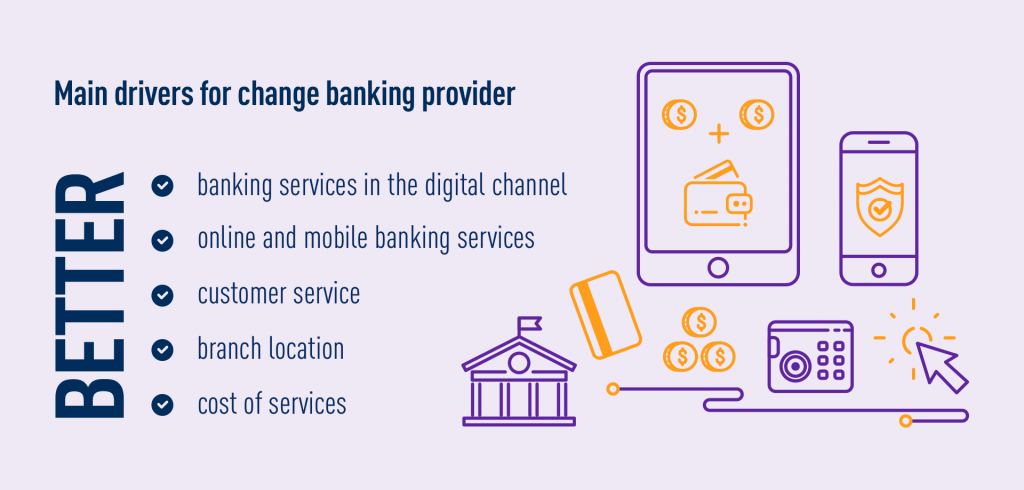 Among the women who are the most willing to change, respondents mentioned three factors – convenient branch location (34%), better online and mobile banking services (19%) and better customer service (19%). Women, as initiators of the change, also mentioned lower fees and more attractive interest on credit products.
Similar factors were mentioned by the surveyed men. As a main driver of change, they indicated lower fees (43%), branch location (32%) and better online and mobile banking services (21%).
Shared values of mobile & open banking users
One of the emerging trends observed by Resonate is an emphasis on values characteristic for millennials. What is important for them, is the impact the financial institutions' behaviour will have on them and whether the institutions' values ​​are consistent with their own values. The surveyed women drew attention to the fact that banks do not communicate with them often enough. They also emphasized that they do not feel valued as bank customers. It also turned out that people who are willing to switch the provider of open banking services are those who want to do business with the companies that work for the local community, reduce energy consumption, reduce packaging, listen to the public and donate to charity. They would be willing to pay more for a product or service, as well as participate in the company's social program, as long as they corresponded with their values. That's why listening to your customer needs is important in increasing customer experience.
What's important to the consumer of the 21st century
It also turns out that the group of customers who plan to switch banks is 16% more inclined to appreciate the role of personalization and innovation in the selection of new financial services products, focusing mainly on the better quality of online and open banking.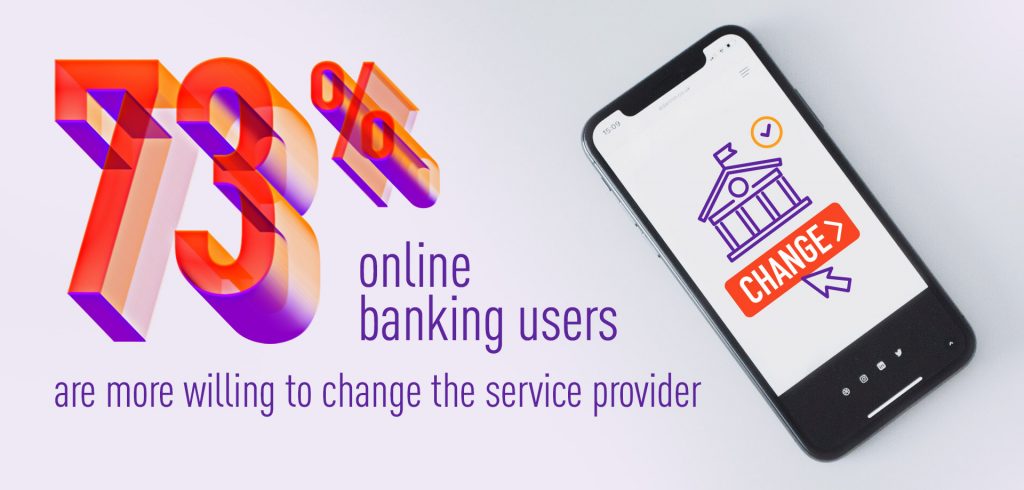 Juniper Research assumes that by 2021 about three billion adults worldwide will use a smartphone, a tablet, a computer or a smartwatch to gain access to financial services. According to the Resonate study, 73% of users using solely open banking services are more willing to change the service provider, with better Internet and mobile banking services mentioned as the most important factor. Simply, open banking means a better customer experience.
Millennials love new technologies
The Resonate survey presents an image of open banking consumers who want more personalized services and technologies. They are looking for quality and sense of security that technological innovations undoubtedly provide. Knowing customer needs and expectation is a competitive advantage that can allow you to help potential customers decide on your services over the services of other providers. Financial institutions should provide consumers with satisfactory technological solutions, especially for the technology-oriented young generation. These institutions can gain a lot, both financially and in the eyes of the customers, by adopting machine learning analytical models based on long-term profitability data, attrition risk and historical fee waiver requests on an account, in order to adjust fees. They might also want to pay attention to increasing customer experience and building relationships with them by providing accurate, highly personalized, timely, multi-channel communication.
Are you interested in data monetization?
Reach out and see what we can do for you!
In response to customer needs
TASIL is a tool that allows data collectors such as telecommunications operators or banks to reach the most appropriate target group with personalized marketing communication in real-time. This online marketing platform provides the opportunity to create highly customized advertising campaigns on the SMS channel. Messages sent by the platform reach the recipients in the most appropriate time and place.
Banking has to work when and where you need it. The best advice and the best service in financial services happens in real time (…)

Brett King
Thus, the bank can use TASIL as a platform to precisely promote their services. For example, sending a personalized mortgage offer targeted to a group of customer defined by TASIL behavioural segments – those who are looking for a home. In addition, it can send offers considering a specific location, as well as specific purchasing power, gender, age or nationality or any other dimension that can be derived from open banking data. Another example would be when the customer tries to withdraw money via an ATM or make a card payment when it turns out that he doesn't have sufficient funds on his account. If the customer is entitled to a cash loan, the bank could send a proposal for such a loan. There are many more cases where TASIL could be of use to the banking sector.
Financial institutions can also become TASIL's business partners and implement it as a data monetization platform and benefit from campaigns carried out by their business partners based on data belonging to a bank. Read how.