Insights
Why you should use behavioural segmentation in the telecom sector?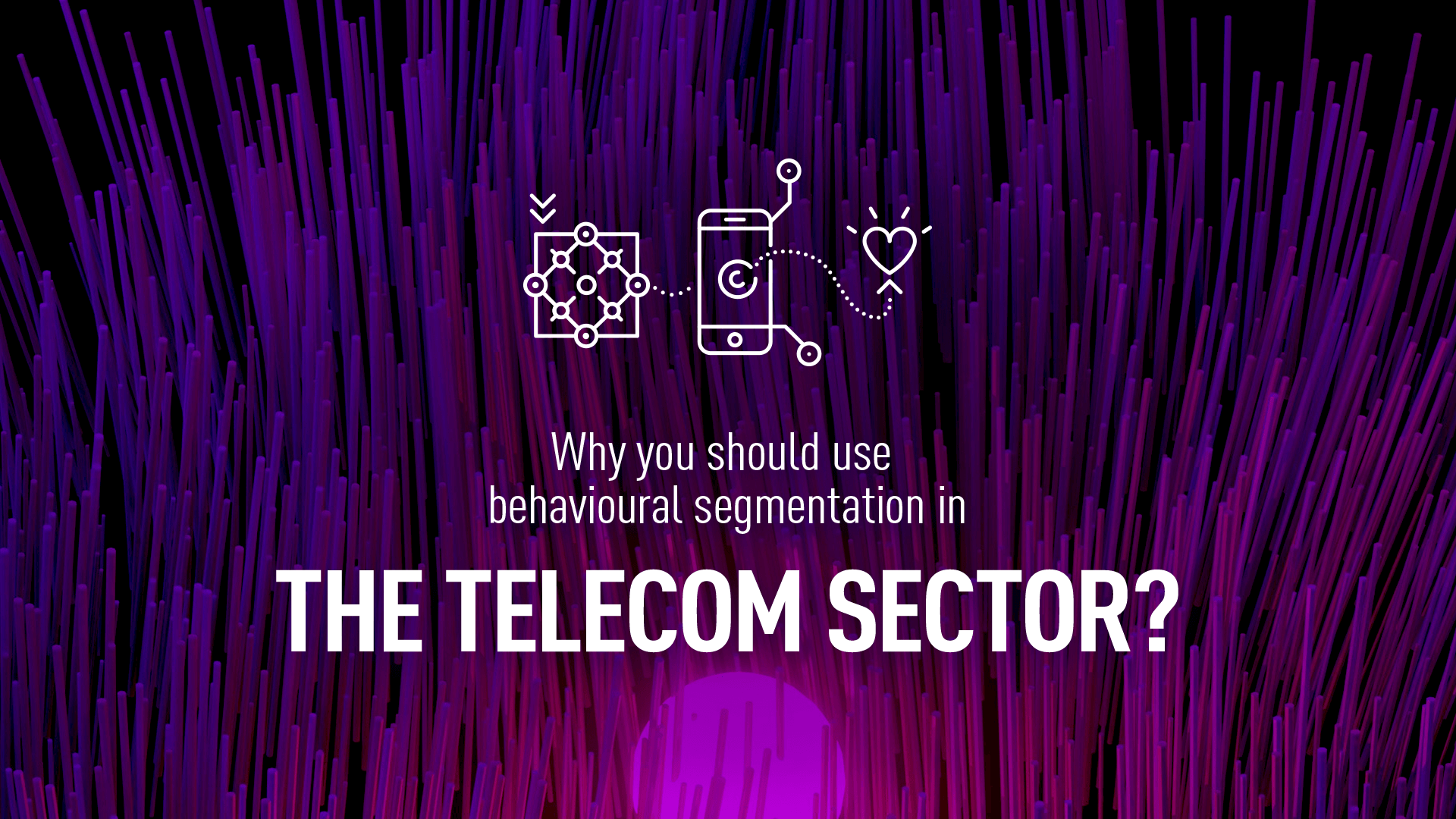 We wrote about the importance of customer segmentation in the telecom industry before. This time we wanted to expand the topic a little more and put our focus on behavioural segmentation. Placing customers' needs first by using personally addressed communication is crucial to successful marketing in every sector, and the telecom industry is no different. To make sure that the customer approach is even more personalised, telecoms should include behavioural segmentation in their business strategy.
The importance of behavioural segmentation
Marketing segmentation helps identify what the different groups of customers have in common. With the gathered knowledge, marketers can adjust their communication and make it more personalised.
There are different marketing segmentation categories, such as demographic, geographic, psychographic, or behavioural. While each one is truly helpful in understanding customers, the most powerful one is behavioural segmentation. It focuses on customers' behaviour, the motivation to purchase, and general attitude towards the product or company.
Want to know more about the importance of behavioural segmentation? Read our blog post.

The importance of behavioural segmentation is not to be overlooked. After all, understanding why someone chooses the selected products or services can help in various marketing actions included in the whole strategy.
To sum up, segmenting your customers by their behaviour allows marketers to:
Understand what motivates customers to purchase
Identify the most loyal customers
Learn how to keep customers interested and attached to the company
Reach customers at the perfect time
Personalise marketing communication
Allocate the marketing budget wisely
Tailor marketing strategy accordingly
Increase the company's ROI
Behavioural segmentation in the telecom industry – best practices
The telecommunications sector went through many changes and implemented many trends. The most important ones are related to customers' behaviour, especially in online purchasing. Customers also started to put bigger value into brand integrity and trust. Moreover, during the pandemic, telcos have had an opportunity to strengthen bonds with customers, many of whom depended on telecommunication services for work, education and entertainment during continuous and prolonged lockdowns.
That's why now the telecom industry needs to understand customers more than ever before. And there is no better way to do it than by implementing a behavioural segmentation strategy. We've gathered a few best practices that will make this process easier.

Determine marketing and business goals at the beginning
As with many new marketing initiatives, it's important to determine goals at the very beginning. The most common goals that can be achieved with behavioural segmentation are increasing customer engagement, generating new leads, reducing customer churn, or optimising the mobile experience.
Choose the suitable method of behavioural segmentation
Once the goals are determined, it's time to decide what type of behavioural segmentation will help accomplish them. This is the most crucial step because segmentation efforts will inevitably fail without understanding customer behaviour and access to essential data.
Some types of behavioural segmentation work better than others regarding specific initiatives. Here we've gathered a few marketing metrics that might be useful to consider while deciding how to perform behavioural segmentation.
Purchase behaviour and opportunities
Customers' purchase behaviour and transaction history provide insights into how and why they decide to convert. It also tells which stages of the customer journey go smoothly and which may be troublesome. Understanding this metric can help determine which behaviours are most likely to predict a conversion.
Marketers should also focus on tracking purchasing opportunities. For instance, is there a specific time during the year that customers choose to interact with the telecom brand often? Maybe they are looking for a new mobile plan as a gift during the holiday season? Or is there this one recurring customer who is changing his phone every year for his birthday?
Collecting and analysing this data allows marketers to segment telecom customers based on critical patterns that align with previously set goals.
Customer loyalty
The most loyal customers are the most valuable assets to any company – that's why this metric is so important to track. Through behavioural data, customers can be segmented by their level of loyalty to help marketers determine which ones are the most loyal and understand their needs to make sure they are satisfied.
A few questions should be asked while measuring customer loyalty in behavioural segmentation. Which parts of the customer journey result in loyalty? How to keep loyal customers engaged? Which customers are most likely to become loyal? What do they have in common?
Also, it's important to value loyal customers by getting them special privileges. For example, telcos can offer them an additional mobile data package of 50% off for the next month or a discount for the new smartphone. Such promotions nurture and strengthen the relationship with the brand. Customer satisfaction may result in new customer referrals, references, positive feedback, or good word-of-mouth.
Customer journey stage
Understanding which stage of the customer journey leads to the most conversions or which one is responsible for customer churn is beneficial when predicting behavioural segmentation. However, it can be difficult because there are so many stages that include multiple touchpoints. Each contributes to customers' decision to remain in a stage or move forward to a new stage of the buyer's journey.
That's why it's recommended to combine behavioural segmentation with CRM or an AI tool that can record and track all interactions throughout the customer journey. It will help telecoms to ensure they have a complete view of their customers' journey behavioural data.
Customer engagement
Telecoms can segment their customers based on different types of engagement – high, average, or occasional. Behavioural segmentation based on customer satisfaction is relatively straightforward. By determining a way to measure how satisfied customers are based on how they engage with the company, marketers can personalise communication that aligns with them while also fulfilling the overall goal.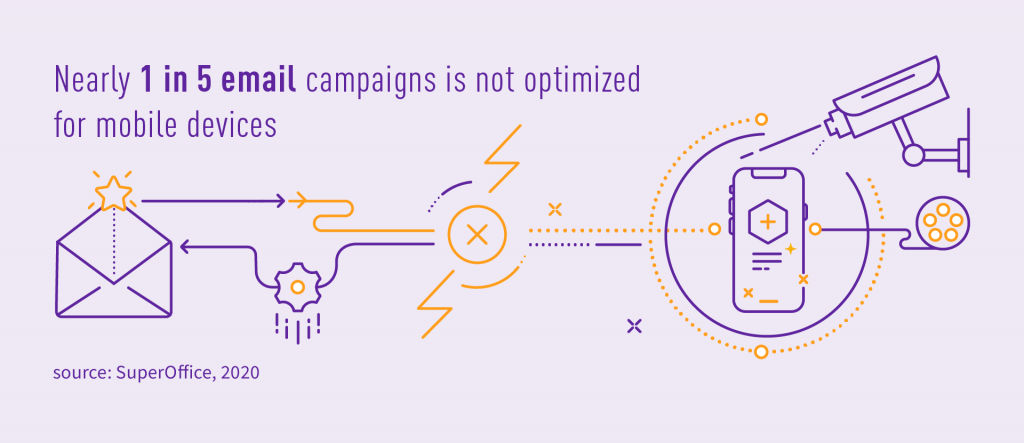 Benefits sought
It's also important to identify what customers are looking to get from the product and focus on using this knowledge while preparing the marketing strategy. For example, the benefits segmentation shows which customers need to have a product or service in a plan that only this particular telco provides or what group bases their entire smartphone purchase decision on the low price.
By segmenting customers based on those benefits, marketers can adjust their efforts to influence the selected group efficiently. Customer surveys and A/B testing can be an important addition to discovering customers' true motivations.
Pain points
Telecoms should also focus on identifying common customer complaints and pain points. Seeing the most frequent behaviours associated with complaints allows companies to segment their customers accordingly. Then, track and segment your audience accordingly. If you lack the tools or resources to do this, consider adding a question to your forms that allow new subscribers to specify what problem they're trying to solve.
Analyze the data and optimise the strategy
After gathering data about the customers, it's important to analyse it. Behavioural segmentation help telecoms understand their customers better and optimise each part of the customer journey to increase their experience. Such optimisation allows for a successful scale and growth of the business.
Perform behavioural segmentation again and again
Finally, it's important to remember that behavioural segmentation is something to be repeatedly implemented in the company's strategy. It requires consistent monitoring, testing, re-testing, and optimisation. Patience and creativity are important while changing the marketing approach accordingly.
TASIL helps telecoms optimise customer experience with behavioural segmentation
Telecoms need to implement successful strategies that give them a competitive advantage. That's why understanding their customers' behaviour is such an important factor. Thanks to the key insights and knowledge gathered, behavioural segmentation lets telecoms tailor their marketing and adjust their budget accordingly. As a result, they can promote their services to the audience who's ready to buy. TASIL offers a variety of segments that can be used for making marketing campaigns more personalised and successful.