Insights
TASIL partners with Carrefour Oman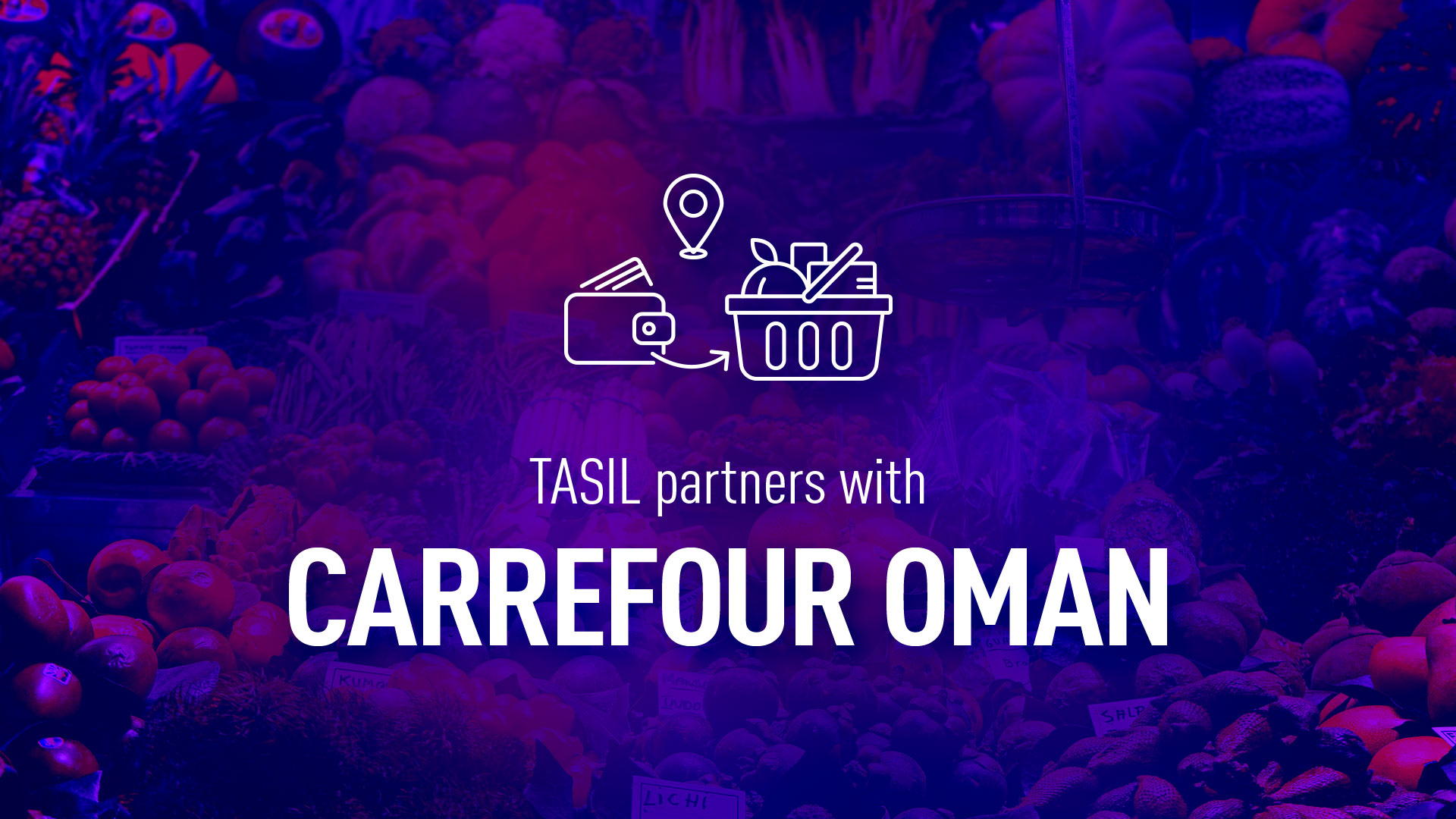 Cutting-edge innovation of TASIL, ease of its use and quick and measurable results it delivers, make it quickly winning the trust of new clients.
The ability to send marketing messages via SMS to a precisely-selected group of recipients, in real time, taking into account their current location, is an unquestionable competitive advantage of our solution over other online marketing platforms. Only TASIL allows precise targeting of advertising messages due to combining customers location data at a given moment with information about their behaviours and preferences. TASIL can reach the right recipient at the most appropriate time, for example when a person passes near a store, which services he or she was looking for online.
Keeping pace with digital natives
A giant retailer Carrefour Oman, being aware of the challenges of rapid digitization and the sophisticated needs of the digital natives, decided to use TASIL Oman services. The strategic partnership with the first and leading provider of integrated telecommunication and ICT services in the Sultanate of Oman, Omantel, whose Big Data set is fuel for TASIL, allows Carrefour Oman to significantly increase the number of its customers.
Najib Haddad, Country Manager of Carrefour Oman at Majid Al Futtaim Retail, said "Here at Majid Al Futtaim retail, we understand that our 21st-century customers require a modern and dynamic approach in order to better communicate our product offerings. We understand that as our shoppers have become more digitally shrewd, we need to stay ahead of the curve in order to offer them the best in class service in terms of promotion awareness and customer service. Our focus has shifted towards an Omani-channel form of customer outreach as our research has clearly shown that today's shopper is more connected online and prefers quick, digital, easy to consume packets of information in today's fast-moving society. We are excited to sign this big data analytics agreement with Omantel and believe that this strategic deal will be a great platform to further cement Carrefour as a market leader within the retail sector."
Benefits for all
Omantel, leading the digital transformation of the country, and widening the group of its partners with Carrefour Oman, speaks about the new partnership in the context of benefits for the entire Sultanate. Samy Al Ghassany, Chief Operations Officer at Omantel, said "Omantel works hand in hand with its strategic partners to equip private and public entities with latest technologies and smart solutions offered in the form of easy-to-use services, helping them to flourish in addition to preparing the ground for greater digital advancement that enables the Sultanate to cope with the fast-paced fourth industrial revolution."
He also added, "We have been doing quite well in accelerating the digital transformation in the country by building digital partnerships with business clients and public organizations enabling them with innovative ICT services."
Starting the revolution
We consider this new partnership a big success. "We are enthusiastic about working with the largest retail network in Oman, and we believe that TASIL is just what Carrefour needs. We are also sure that the innovative campaigns that are going to be conducted with TASIL will result in increased loyalty and customer satisfaction of existing Carrefour customers, but will also be an incentive for new customers to visit Carrefour. With offers suited to their needs and transparent information on prices, we are going to make the life of Oman citizens easier. " said Krzysztof Goworek, Chief Innovation Officer at TUATARA, the company which created and brought TASIL to live in Oman. We see enormous potential in this long-term cooperation, which is one of the steps toward a marketing revolution in Oman.