Insights
Big data analytics – a profitable resource for telecom operators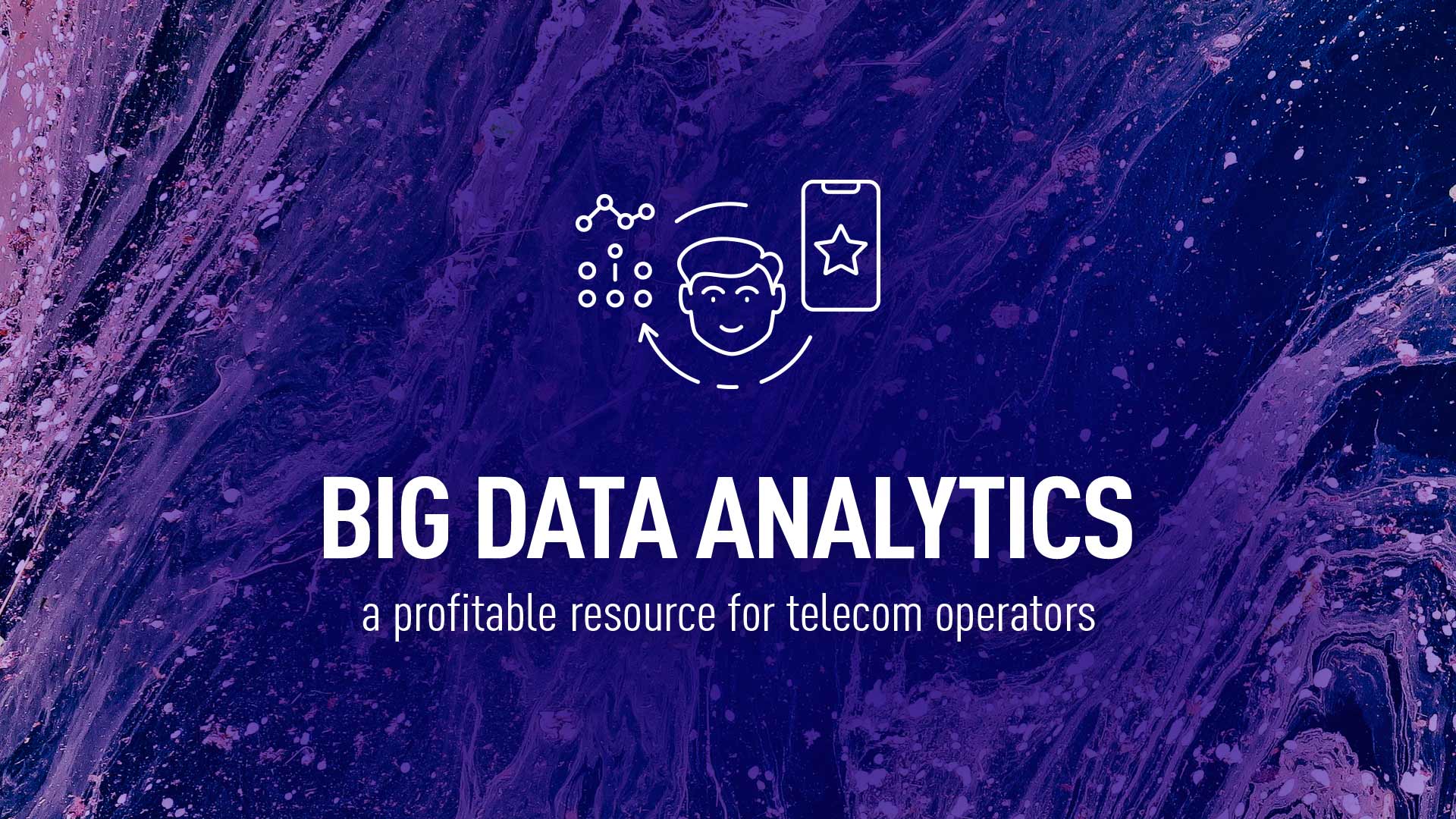 Nowadays, the number of people using smartphones, tablets or other electronic devices is growing rapidly. The amount of data produced with these devices is vast and hard to process. Telecom operators are finding this a challenge that is very difficult to handle. However, thanks to Big Data Analytics solutions, they can make this an opportunity, a profitable one.
The flow of information is as important as the flow of goods. The total mobile data traffic has grown 4,000 times over the past 10 years and 400 million over the past 15 years. The global flow of goods, services, and finance could also triple soon. Of course, this is nothing new for anyone who knows a little bit about technology. The amount of data is exploding. The future for many of us lies in the hands of 5G technology. It is a promise of faster internet speed, sub-millisecond latency, and, most importantly, better user density.
This new technology can become a real asset for telecom operators and their ability to handle the amount of data produced by people. But its analysis is the most valuable aspect of dealing with Big Data. Here you can find a few areas in which Big Data analysis can be the most beneficial.
Customers' feedback
First of all, there is a whole aspect of collecting customer insights. With such a large amount of data gathered from users, operators can use it as a basis for continuous improvement. All these data can be turned into reliable customer insights. With the right analytic tools, of course!
Big data analysis allows operators to predict and identify any scenario that led to a bad customer experience. So, the right help can make each experience better and more user-friendly.
What's more, thanks to the gathered feedback, each solution can be adjusted more to the specific target group. Based on users' needs, telecom operators can determine both the most loyal customers as well as potential customers. They can offer tailored and personalised products for each target group. Last but not least, they can build highly targeted campaigns or adjust their reach to gather new clients.
More accurate predictions
Thanks to carefully collected customer insights, telecom operators have a more precise prediction about their customers. As we all know – acquiring a new customer is more expensive than taking care of the old one. Therefore, telecom operators put a lot of effort into forecasting customers' behaviours.
Big Data Analytics solutions allow for identifying factors responsible for customer churn and influencing customer decisions. Telecom operators are most likely using one or two of the below techniques:
Data Mining helps to determine unseen patterns of customers' behaviours
Decision Trees that enable forecasting customers' behaviour and help with early detection of customer's value loss
Quality improvements
As stated in previous sections, collecting user data helps telecom operators make more accurate predictions. Moreover, it is also helpful in improving the quality of its service. Big Data and analytics solutions help with monitoring network performance in real time. This, in consequence, helps with adjusting and upgrading their offers.
The first type of improvement can be network performance and capacity optimisation. By analysing the network traffic, operators can optimise the quality of service. They use forecasting to ensure capacity availability at the right time and understand customer dynamics. As an example, take a look at location-based services. Thanks to smartphones equipped with this system, operators can identify which locations they should improve their service.
Are you interested in data monetization?
Reach out and see what we can do for you!
The second type of improvement is connected to the network infrastructure. Optimal network management can be achieved with real-time measurement of cellular network performance and quality of service. Its analysis allows telecom operators to resolve each issue at a very early stage, not only the smallest one.
Advanced Big Data Analytics will help telecom operators in improving their profitability. Machine learning algorithms can also reduce maintenance costs and service disruptions by fixing errors before they occur. Operators can gain an advantage by optimising network usage and, therefore, enhancing customer satisfaction.
Increasing customers' satisfaction
So, with all the things listed before, we are heading to the final but significant benefit – increasing customer satisfaction. All gathered customer insights, feedback and collected data allow telecom operators to offer highly personalised services or products. They are also able to do that at the exact time when customers are most likely to take action. To put that even more straightforward – they can get what they want precisely when they want it.
As mentioned before, telecom operators can predict customer satisfaction more accurately. Therefore they can always take action, such as turning all possible bad experiences into good ones or contacting customers before they file a complaint. The most important user-centred approach in each industry, so telecom operators must put their customers first.
TASIL and the Big Data analysis
Our solution, TASIL, is proud to be called an innovative marketing campaign creator. But is it compatible with all these assumptions mentioned in the article? Of course, we wouldn't be writing on this topic if there is nothing on our side to be proud of!
First of all, real-time marketing analytics tools are perfect for gathering data on customers' behaviours. Thanks to hyper-accurate campaigns, insights and predictions can also be precisely defined. With TASIL, you can transform raw enterprise data into actionable customer insights and generate new revenue streams.
Secondly, with our solution, we can fully understand how consumers are using a specific product and how they make decisions accordingly. With the help of Big Data Analytics, we can find out how engaged a consumer is with a product. It can help to send the correct marketing message and product when the customer needs or wants it most.​
And finally, the whole ecosystem of insight is the basis of TASIL as a tool. We genuinely believe that gathering knowledge about users allows us to improve ourselves. And if we're getting better, we can also provide better service. The most important thing is to increase our customers' satisfaction!
In conclusion – Is Big Data analytics needed?
Sure it is! Big Data Analytics solutions are changing the way we see customers. It is also vital for telecom operators to manage their day-to-day operations. Collecting data from phone calls, learning from them and upgrading services are important to keep customers happy. These analytic techniques are also a chance to interest new potential clients. Either way – telecom operators must be profitable.